Fandom Mashup is an original featured created and hosted by the lovely Micheline @ Lunar Rainbows Reviews. Each week she proposes a unique fictional scenario and then invites you to build a dream team of five fictional characters from five different fandoms to help you to complete the task. Make sure you check out Micheline's blog for more info!
This week we're choosing five characters whom we think belong in Ravenclaw! Ravenclaw's my Hogwarts House, so this was a lot of fun...
Evelyn 'Evie' Carnahan from The Mummy (1999)
I will never, ever be bored of The Mummy; it's one of my favourite films and a lot of that is down to this lady. She's bookish and scholarly and learned, but also adventurous and brave, and she isn't mocked for her enthusiasm by the people who matter. Evie wants to be an academic, so she'd definitely be in Ravenclaw.
Belle from Beauty and the Beast (1991)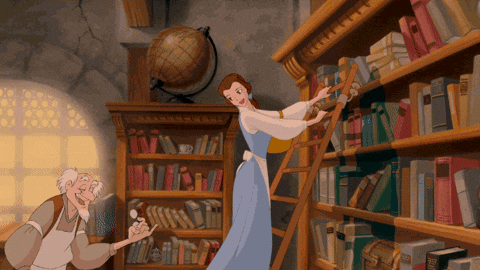 Any woman who can get as excited about a library as this woman does belongs in Ravenclaw. The 2017 Belle also belongs in Ravenclaw, especially being an inventor, but I prefer the original and the 2017 Belle looks an awful lot like another Hogwarts student...
Cosima Niehaus from Orphan Black
Cosima is a proud nerd and super smart, and while I'm sure Ravenclaw is full of bookish people I think the kooky, more Luna-esque people are sometimes forgotten about. Ravenclaw will have as many scientists as more artsy lovers and I think Cosima would find a lot of like minds there willing to help her with her experiments.
Samwell Tarly from Game of Thrones
He and Belle can nerd out over the Hogwarts Library together, and if Samwell could go to boarding school it'd mean having time away from his horrible father.
We know Elizabeth loves books, but that's not the reason I'd put her in Ravenclaw. For me Elizabeth is a character who encapsulates 'Wit beyond measure is man's greatest treasure'. She loves to play around with speech, is constantly verbally sparring with other people even when, like Mr. Collins, they don't realise it. She'd definitely be at home in Ravenclaw.
Who would you put in Ravenclaw?