This month Simon @ Savidge Reads and George at @ The George Lester are hosting a reading challenge to celebrate Pride, and as someone who doesn't identify with any kind of label but definitely doesn't consider herself 'straight', I couldn't resist joining in.
They're hosting some fun challenges on Instagram that you can take part in, so today I thought I'd share my very tentative TBR for the month. Now as many of you know already I don't do well with TBRs, but it's my goal to read at least one LGBT+ book this month and there are several I can choose from, so today I thought I'd share them with you!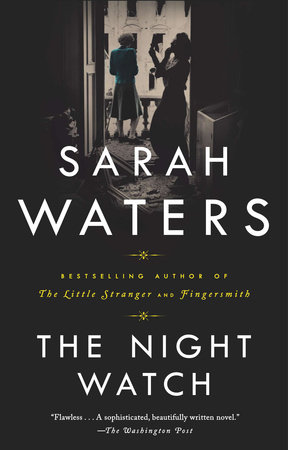 The Night Watch is the only one of Sarah Waters' novels I've yet to read. I've actually started it a couple of times and haven't been able to get into it, but as she's one of my favourite authors I'd really like to have all of her novels under my belt until she releases her next one, whenever that may be. The Night Watch is set during the Second World War and is told backwards, following a group of characters in London during The Blitz. As with all but one of her novels, The Night Watch is a book with at least one queer protagonist - although her non-queer novel, The Little Stranger, has a side character who it's fairly heavily implied is not heterosexual - and I'm looking forward to reading another novel from one of my favourite storytellers.
Yet another favourite author of mine, I've adored both Simon vs. the Homo Sapiens Agenda and The Upside of Unrequited by Becky Albertalli, who is now my go-to author for YA contemporary fiction. Now her latest novel, Leah On the Offbeat, follows one of the side characters from Simon vs. the Homo Sapiens Agenda who just so happens to be bisexual. It's very rare to come across bisexuality in fiction, especially a bisexual main character, so I can't wait to read this one.
One of my friends is a big Alexander the Great fan and she's been recommending Mary Renault's novels to me for a while now, so really it's about time I picked up a copy of Fire From Heaven and I now have a copy of this gorgeous new Virago 40th anniversary edition. It's so warm in the UK right now that I've been craving some fiction set in Ancient Greece and this novel is the perfect opportunity for me to merge that desire with Pride!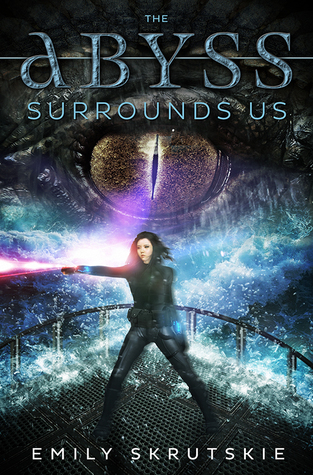 All I know about Emily Skrutskie's The Abyss Surrounds Us is that it's the first book in a duology, something I'm very into right now, and it's a book about lesbians, pirates and sea monsters. What more could a girl want? If I enjoy this one it'd be nice to to read the whole duology this month but we'll see how my reading goes as I recently started Ken Liu's The Grace of Kings, which is quite a beast.
Gail Carriger has become one of those authors I turn to when I'm in the mood for something comforting and fun, but whether or not I read her two novellas, Romancing the Inventor and Romancing the Werewolf, depends entirely on whether or not I finish her Parasol Protectorate series this month. To be honest I might just read Romancing the Inventor as I'm fairly sure Romancing the Werewolf is set over Christmas, so it'd be nice to save it for December, but if I feel like I need some gay werewolves in my life this June - and when don't I, let's be honest - I'll be picking this one up too.
Have you got any reading plans this Pride Month?