I don't know about you, but I love reading books set in cold, barren landscapes during the winter months - particularly after Christmas. In the run-up to Christmas (if it's a holiday you celebrate) it's so easy to take refuge from the miserable weather when you have time off work to watch your favourite festive films, eat lots of food that's incredibly bad for you and maybe curl up with a hot chocolate, a warm blanket and a holiday-themed romance.
Then the thrill of Christmas and New Year pass into long, dreary January and it's time to go back to work against a backdrop of adverts for work-out DVDs and the latest diet. Apologies to anyone with a January birthday, but January is probably my least favourite month of the year because the world becomes Narnia - always winter, never Christmas - without all the talking animals to make it exciting.
One thing the cold, Christmas-less months of January and February are great for is reading wintery books. I'm sure you all know by now how much I love historical fiction, and the kind of historical fiction that unravels amidst a bleak, snowy landscape is the kind of fiction I love to read at this time of year. There's nothing more atmospheric than reading a book set in winter when the weather outside is frightful.
So if you're in the mood for a wintery book, some historical fiction or you have no idea which book you should pick up first this year, below are three books I would highly recommend reading before spring arrives!
I've mentioned Burial Rites a lot on my blog and that's because I found it so powerful. In this debut novel Hannah Kent explores the final days of the last woman to be executed in Iceland, Agnes Magnúsdóttir, who was beheaded on the 12th January, 1830. Kent captures who Agnes might have been wonderfully, but the most memorable character is the bleak, isolated Icelandic landscape itself. I went to Reykjavik in December and visited the National Museum of Iceland where I happened upon the
block and axe head
that were used to execute Agnes. I left that museum feeling quite hollow.
I always find it difficult to explain the plot of The Tenderness of Wolves. The simple explanation is that a woman in 19th century Canada goes searching for her son when it appears he could be guilty of the murder of one of their neighbours. In reality, though, the novel is about the entire community and weaves several different story threads into one overarching plot; when I finished this book I didn't think I'd enjoyed it that much, but it's a novel that I'm still thinking about even though I read it two years ago. The setting makes it the perfect book to read during the coldest months of the year - especially if you have a cosy fireplace to snuggle up in front of.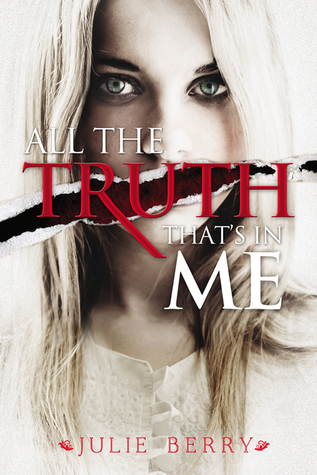 All the Truth That's in Me is similar to the previous two in that it's also set in the 19th century, this time in the United States, and it also includes a crime. In Burial Rites we have the story of the criminal, in The Tenderness of Wolves we have the story of the outsiders, and finally in All the Truth That's in Me we have the story of the victim. Judith becomes something of a pariah in her community when she returns home after being held hostage for four years, a time in which her best friend was murdered and she was left without her tongue. What follows is Judith trying to tell her story, trying to learn how to speak again, and trying to learn how to fit back into her community. The story is told in second person as Judith addresses Lucas, the boy she loves, throughout and I fell in love with the way it was told. Like the previous books this is a slow, quiet story, and I loved it a lot more than I thought I was going to.
Have you read any of these? What kind of books do you turn to in the winter?