Let's face it: when you're from the UK or the USA, you're pretty lucky in how much fiction, and non-fiction, is set in or is about your country. It's not hard to find settings you can relate to on a personal, nostalgic level, as well as all the people who inhabit those familiar spaces.
One thing I really enjoy, however, is when I come across books that aren't set in these typical places, especially if they're set on a completely different continent. My reading habits still have a lot of broadening to do, I still find myself reading mainly books set in the UK or the USA written by white authors from the UK or the USA, but I'm constantly trying to read more books set in places that are completely foreign to me in all the best ways. So today I thought I'd share five books with you that aren't set in the UK or the USA and, if you haven't already, hopefully you'll want to read them, too! (I've also just realised that all five of these books are debut novels...)
The novel I've read most recently from this selection, Adébáyọ̀'s debut was released earlier this year and was one of my most anticipated releases of 2017. I loved it. Set in Nigeria, where the author is from, the story follows a married couple desperate for a child whose relationship begins to unravel when a second wife is brought into the family. It's fantastic, so worth reading, and I'd recommend it for fans of Celeste Ng's Everything I Never Told You.
Set in Amsterdam, this book was EVERYWHERE when it was released a few years ago. As much as I love historical fiction I was wary to pick this one up at first because I was worried it had been over-hyped, but when I read it I thoroughly enjoyed it. 17th century Amsterdam came to life for me in this book and Jessie Burton writes exquisitely. A three-part adaptation of The Miniaturist is coming to the BBC later this year, so now's a great time to read it if you haven't already!
This is such a good book to pick up during winter, Kent captures the barren yet beautiful Icelandic landscape wonderfully, but as this book is a novelisation of the final days of Agnes Magnúsdóttir, the last woman to be executed in Iceland in the 19th century, it'll probably make you cry. I'm actually going to Iceland in December, so I might have to give this one a re-read.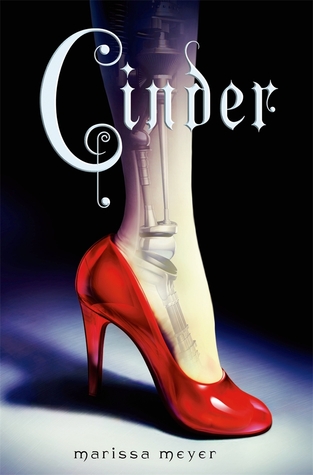 If sci-fi retellings of fairy tales aren't something that interests you then I don't understand you these books aren't for you, but personally I love this series - it's so fun! One thing I also really love about it, though, is that none of the books are set in either the UK or the USA (the final book, Winter, is set on the moon!) with Cinder being set in a futuristic version of China, in New Beijing to be exact. I have lots of other books set in Asia on my TBR, and if you have any recommendations I'd love to hear them!
If a month goes by where I haven't mentioned this book on my blog, assume I'm ill. I think you all know by now that this is one of my favourite novels and its originality is a huge part of that. Not only is this book set in Mexico City, but it focuses on witchcraft in the 1980s where our protagonist, Meche, learns to cast spells with her vinyl records. How can you not want to read that?
Have you read any of these? What are some of your favourite books set outside the UK and USA?